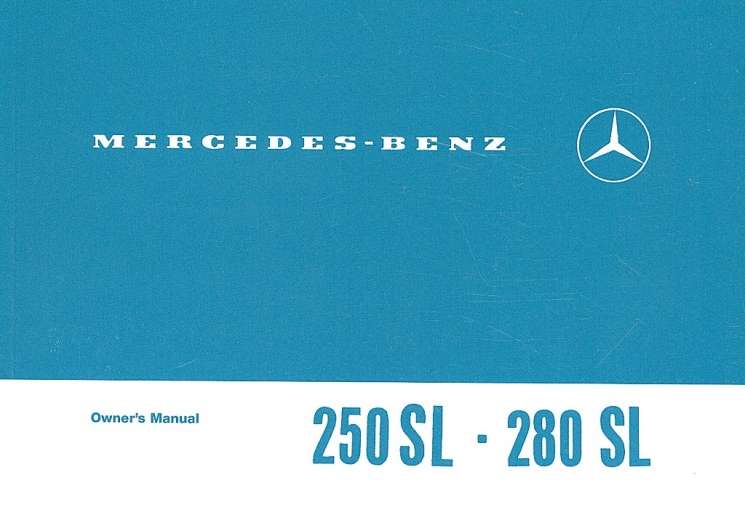 Mercedes-Benz Owner's manual W 113, 250/280 SL (English)
Prices incl. VAT plus shipping costs
Ready to ship today,
Delivery time appr. 1-3 workdays. Delivery times may vary depending on the delivery country.


This article is an exclusive AMG Private Lounge item. Please enter the correct code, to add the article to your shopping cart. For more information the code can be found under AMG Private Lounge
The code you have entered is not correct. Please try again
Product information "Mercedes-Benz Owner's manual W 113, 250/280 SL (English)"
Information about the operation and servicing of a car, assistance in the case of minor problems.
Product details:
Series: W 113
Year of production: 11.66 - 03.71
Types: 250/280 SL
Language: English
Pages 41 - 44 (originally electrical circuit diagram) are blank. This is due to printing and is no reason for complaint. The electrical circuit diagram can be found at the end of the operating instructions.