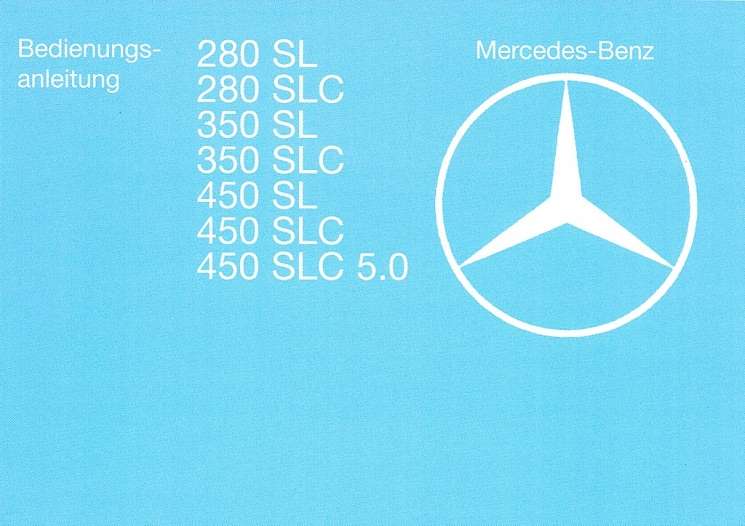 Mercedes-Benz Owner's manual R/C 107, 280 SL/C, 350 SL/C, 450 SL/C/5.0 (German)
Prices incl. VAT plus shipping costs
Ready to ship today,
Delivery time appr. 1-3 workdays. Delivery times may vary depending on the delivery country.
Product information "Mercedes-Benz Owner's manual R/C 107, 280 SL/C, 350 SL/C, 450 SL/C/5.0 (German)"
Product details:
Information about the operation and servicing of a car, assistance in the case of minor problems.
Series: R/C 107
Year of production: 08.74 - 08.80
Types: 280 SL/C, 350 SL/C, 380 SL/C, 450 SL/C/5.0
Language: German