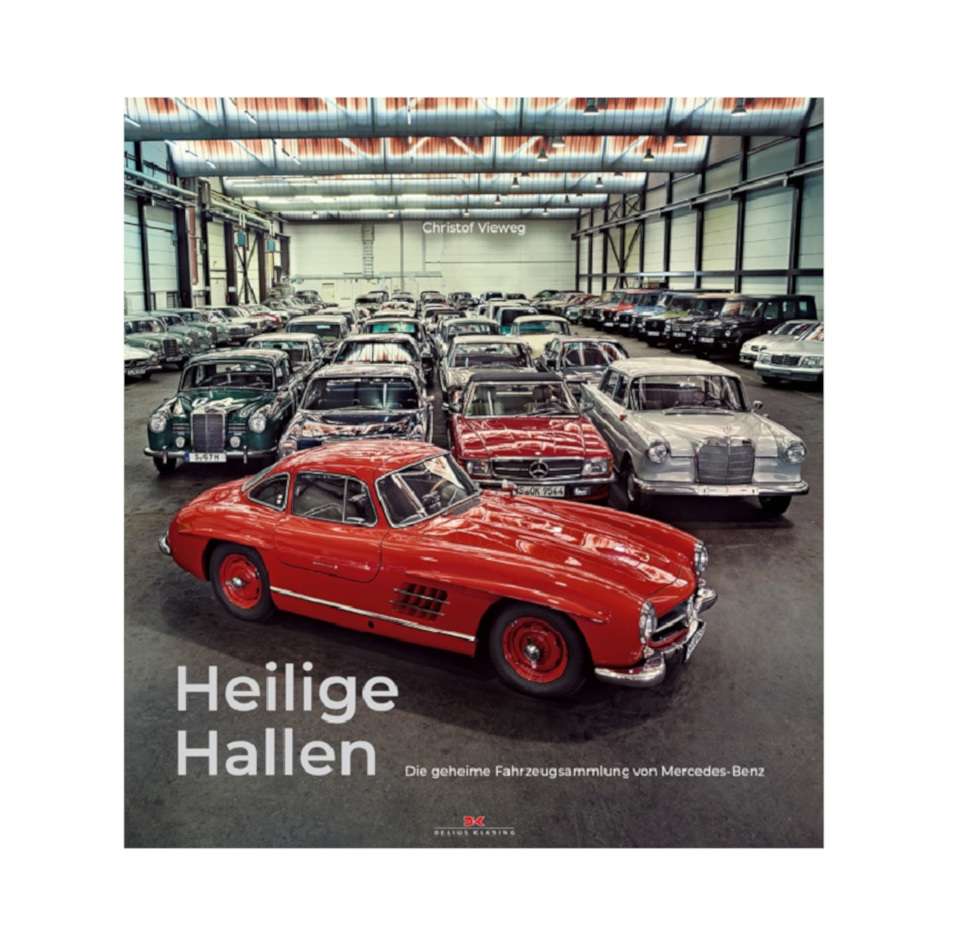 Book "Heilige Hallen"
Prices incl. VAT plus shipping costs
Ready to ship today,
Delivery time appr. 1-3 workdays. Delivery times may vary depending on the delivery country.
Product information "Book "Heilige Hallen""
Unpublished studio photos and exclusive Photo impressions from the "Holy Halls"
Polished chrome, shiny curves, twinkling silver stars all over – the collection in this picture book is pure paradise and a must for Mercedes fans. The Mercedes-Benz Museum in Stuttgart is one of the largest and most visited industrial museums in the world.
But the 160 or so automobiles on display at the exhibition are only a small part of the shiny chrome treasures that are part of the Mercedes-Benz Classic vehicle collection. Another 1,000 historical models are "parked" in secret places outside Stuttgart - they are called the "Holy Halls". The "Holy Halls" are not open to the public. Inquiries from editorial offices and TV teams about a report were often rejected by in the past.
Cars telling stories
Mercedes-Benz Classic agreed for the first time to open the "Holy Halls" to Christof Vieweg and an external photo team and provide information about the car models stored there.
In the years 2016 to 2018, almost all the vehicles of the Mercedes collection in the studio were photographed. Thus a unique photographic oeuvre was created, the automobile history from more than ten decades. Many of these till now unpublished photographs are exclusively available for the illustrated book "Holy Halls".
100 years of Mercedes history -
Cars with special technique and features
Unique models: from Carl Benz' first automobile to the self-driving test car
One of a kind and proto types, which have never went into production
12 extremely interesting race and champion cars en detail, for exmple the first "Silberpfeil" from 1934
Many of these well-kept treasures will be shown in large-size format underlined by exciting background stories and vivid photo documentary.
You have never seen Mercedes like this before!
Product details:
1st edition 2019
Format: Bound
Pages: 244
Dimensions: 26.9 x 28.9 cm
Photos & Pictures: 207