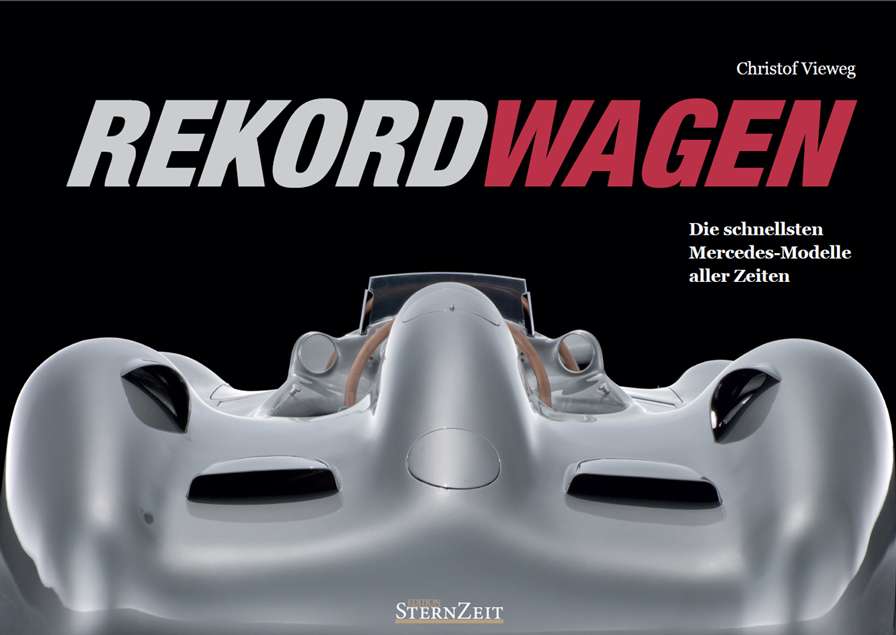 Book: Rekordwagen (German)
Product information "Book: Rekordwagen (German)"
The fastest models of all time.
Large-format illustrated book about the legendary racing and record cars of Mercedes-Benz.
In the new illustrated book of the publishing house Edition SternZeit everything revolves around the subject of speed. He reports about the history of the Tempo World Records, in which Mercedes-Benz has always played a significant role. So the book presents the fastest cars of the Stuttgart car brand on 232 pages: legendary record cars, fast super sports cars, breathtaking experimental vehicles and all silver arrows since 1934. The approximately three dozen vehicles, whose stories come to life in the book, come from the non-public vehicle collection of Mercedes-Benz - the so-called "holy halls". Of the race, rally and record cars kept there, high-quality studio recordings, which appear for the first time in the illustrated book, have been produced during the last few months. Just as unique are many historic recordings from the Mercedes archive, which give insights into the development of racing and record cars and report on the thrill of the daring record runs.
Product details:
Author: Christof Vieweg
Over 300 photographs on 232 pages
Hardcover, landscape format 29,7 x 21 cm
Edition SternZeit Buchverlag
In German language