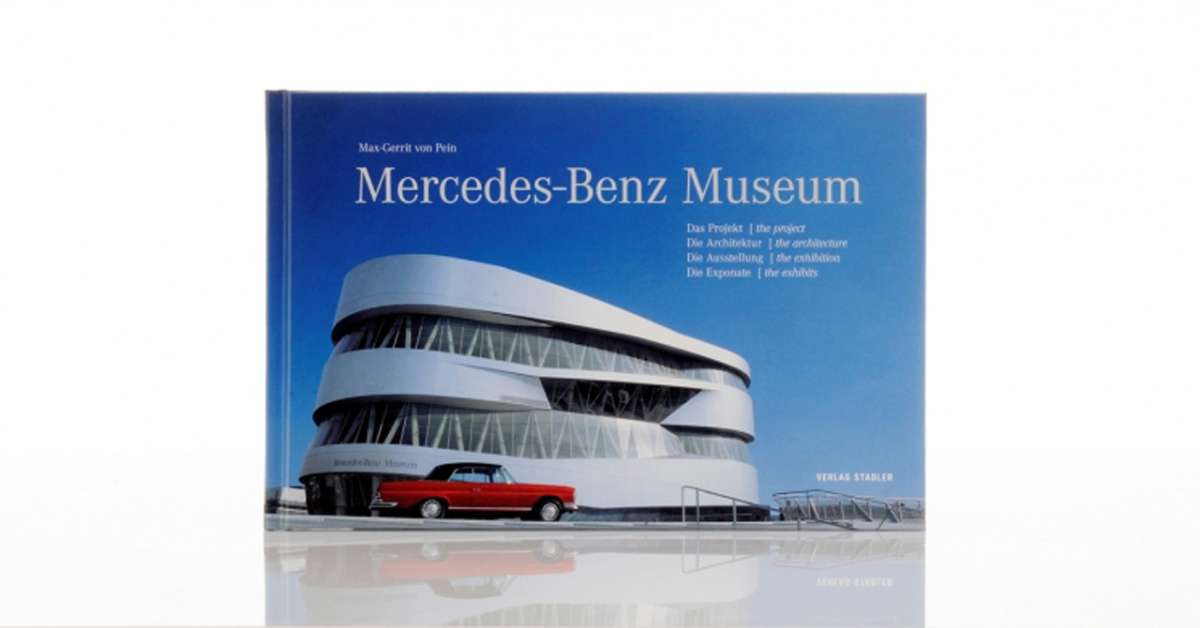 Book: Mercedes-Benz Museum (German/English)
Prices incl. VAT plus shipping costs
Ready to ship today,
Delivery time appr. 1-3 workdays. Delivery times may vary depending on the delivery country.


This article is an exclusive AMG Private Lounge item. Please enter the correct code, to add the article to your shopping cart. For more information the code can be found under AMG Private Lounge
The code you have entered is not correct. Please try again
Product information "Book: Mercedes-Benz Museum (German/English)"
The construction process alone caused quite a stir throughout the world.The building's architecture is unique, and the exhibition concept sets new standards. From the start of planning during the project stage via the development of the architectural and exhibition concepts throuth to the exhibits, the Mercedes-Benz Museum represents the tradition, present and future of the brand with the three-pointed star in unprecedented unity.
Product details:
Language: german/english
Author: Max-Gerrit von Pein
Publisher: Stadler
Pages: 92
Hardcover