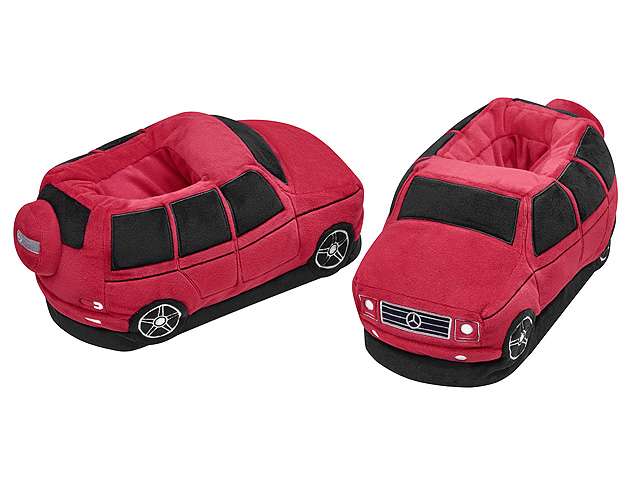 Plush G-Class slippers 34-39
This product is currently not available.
Product information "Plush G-Class slippers 34-39"
Kick back and relax: these red polyester plush slippers keep your feet nice and warm – and they look fabulous too. The plush slippers are modelled on the G-Class and feature embroidered radiator grille and headlamp details. A woven Mercedes star label rounds off the design. The soles of the slippers have an anti-slip coating.
Product details:
Colour: Red
Sex: Unisex
Sizes: shoe sizes 28-33 or 34-39
Material: Fiber
Further details:
measurements for shoe size 28-33 approx. 13 x 10 x 14 cm for each slipper
measurements for shoe size 34-39 approx. 15 x 13 x 33 cm for each slipper
G-Class design
anti-slip soles