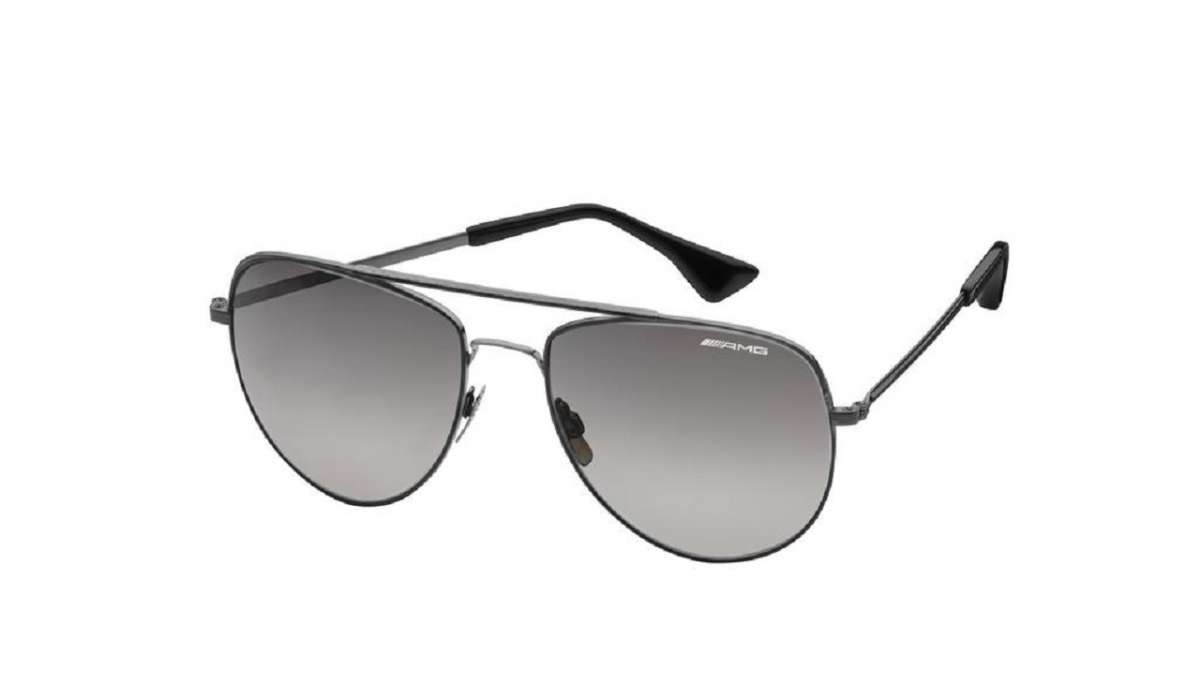 AMG sunglasses, Essentials
This product is currently not available.
Product information "AMG sunglasses, Essentials"
Fashion statement and reliable protection at the same time: The AMG Essentials sunglasses with glossy gun and partially brushed stainless steel frame sport a stylish design that is underscored by an AMG diamond lasered into the ear tips and nosepads.
The sunglasses feature an anti-reflective coating and hardened grey lenses by Carl Zeiss Vision. 100% UV-A/UV-B protection (UV-400) and a filter category 3 rating ensure the best possible protection even for light-sensitive eyes.
Product details:
Colour: Gun
Material: Stainless Steel
Lenses by Carl Zeiss Vision
100% UV-A/UV-B protection (UV-400)
Filter Category 3
Anti-Reflective Coating and Hardened
Made in Germany